I haven't updated this site with news in too long, so here goes …
I am thrilled to have had my story "The Odyssey Problem" from Clarkesworld June 2022 selected by editor R.F. Kuang for the anthology Best American Science Fiction and Fantasy 2023. The table of contents is here, and the notable stories list is here, and I'm delighted and still amazed to be included. Many thanks to Clarkesworld editor Neil Clarke, volume editor R.F. Kuang, series editor John Joseph Adams, everyone at Mariner Books, and especially my very patient and supportive family for making this possible. The book can be preordered now and will appear October 17, 2023.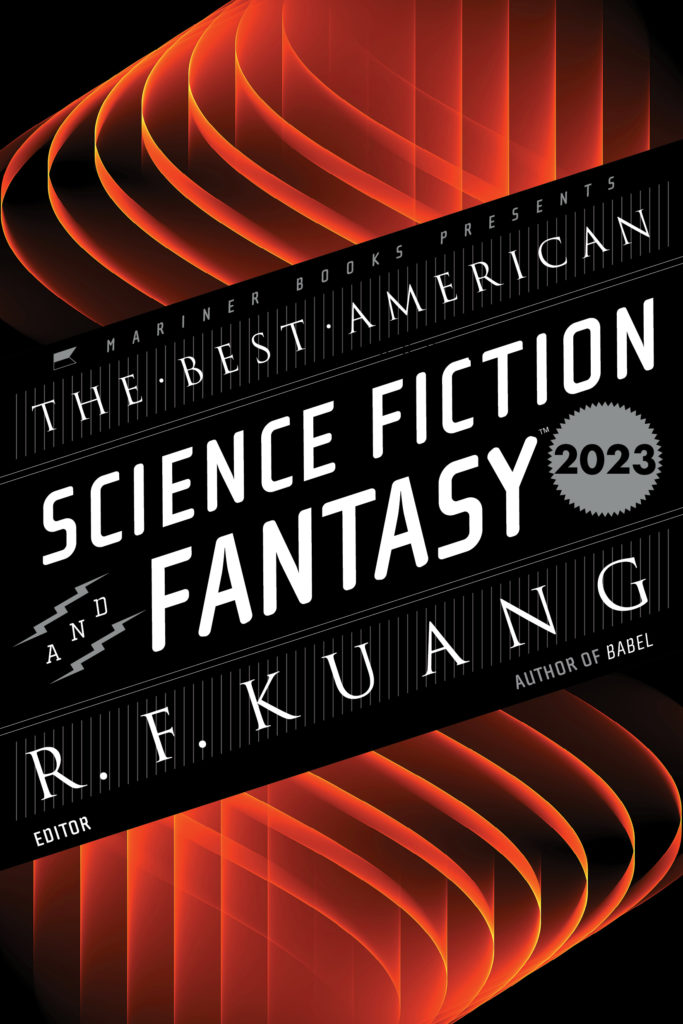 Out now I have a story, "The Second Labyrinth," in the May/June issue of Asimov's Science Fiction! Many thanks to editor Sheila Williams and everyone at Asimov's. It's a thrill to see it in print.
Looking ahead, upcoming are a couple of sold but unpublished stories I'll reveal later, and "Runefall," a long story in the anthology Tales from Stolki's Hall, edited by the amazing Lou Anders. It's set in Lou's world of Norrøngard, which he's previously explored in his Thrones & Bones novel series and his roleplaying game series of the same name. It was a lot of fun coming up with a story that fit into his world, and I'm excited to see the whole book.
My recurring characters Gaunt and Bone have had a few new adventures in recent times — "To the Darkhouse" at Tales from the Magician's Skull, and "Eyetooth" and "On Magog's Pond" at Beneath Ceaseless Skies. Meanwhile the black cat Shadowdrop has had her second outing at BCS, "A Manslaughter of Crows."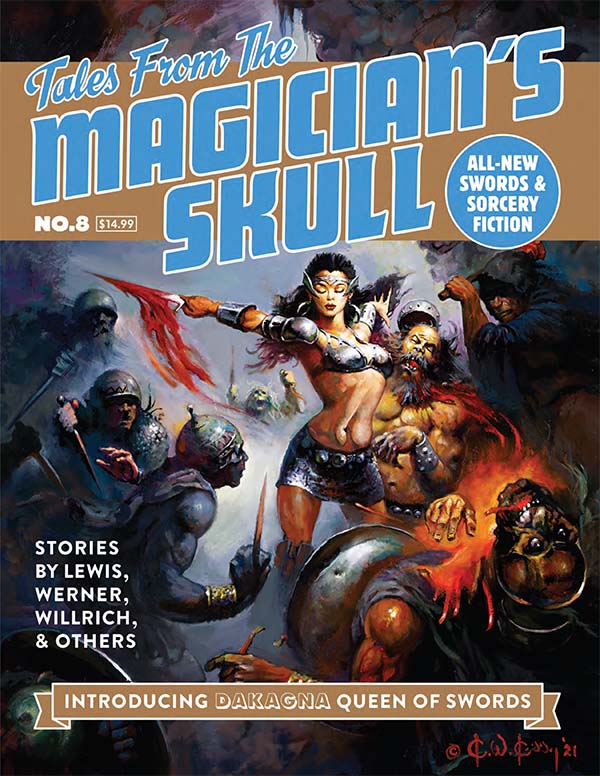 Many thanks to Howard Andrew Jones, editor at the mighty Skull and Scott H. Andrews, editor of the Skies that are Ceaseless!
I am delighted to work with such wonderfully creative people, and lucky to have a chance to tell these stories.